AWARD WINNING I KILL GIANTS TEAM RETURNS IN JANUARY 2023 WITH NEW SERIES IMMORTAL SERGEANT
PORTLAND, Ore. 10/18/2022 — Award-winning I Kill Giants storytellers Joe Kelly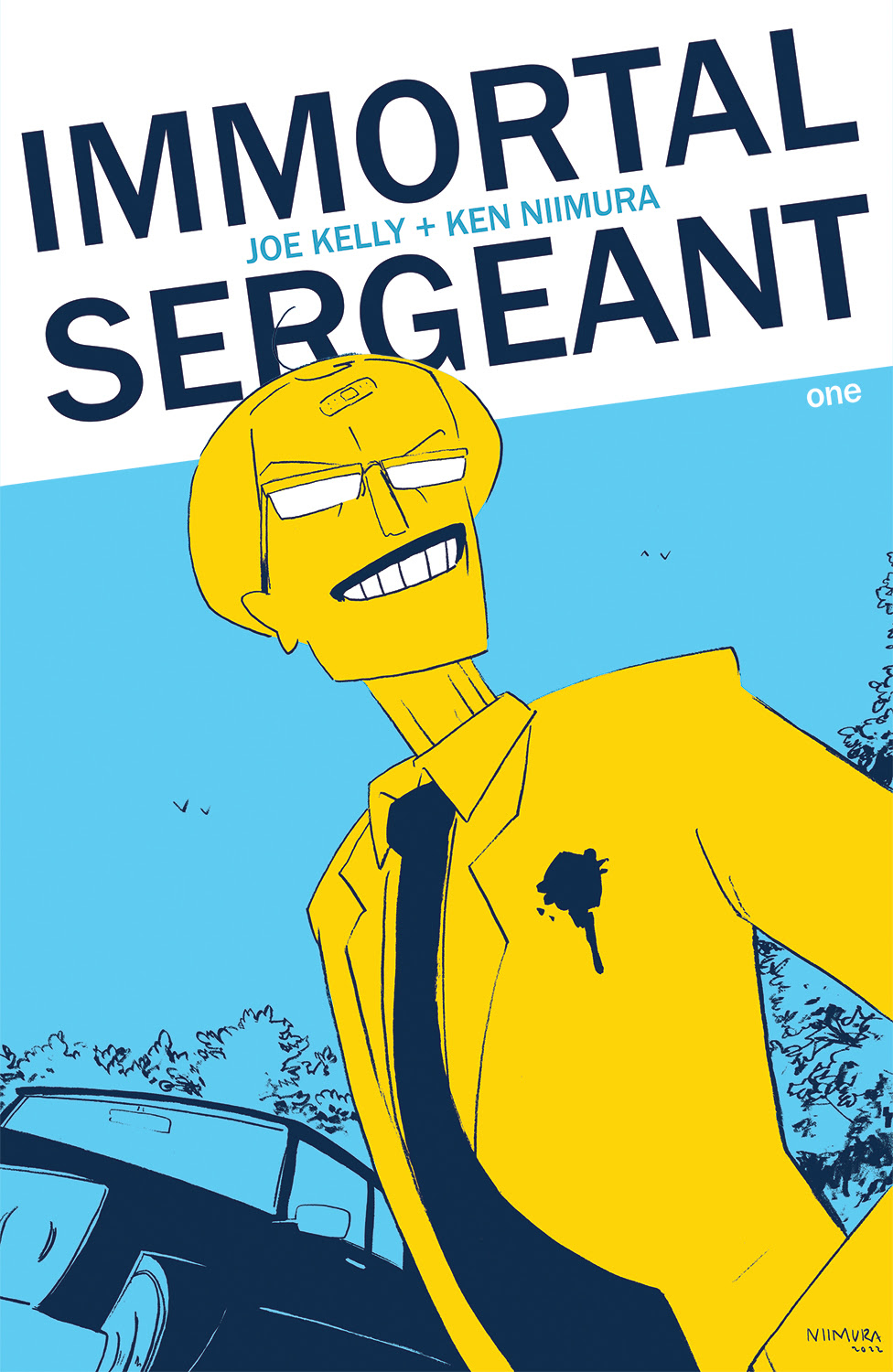 (Deadpool, Savage Spider-Man) and Ken Niimura (Eisner Award winning Umami) return to yank on readers' heartstrings with the upcoming Immortal Sergeant! This nine issue miniseries is set to launch in January 2023 from Image Comics.

"The story of Immortal Sergeant is loosely based on aspects of my life, dramatized and punched up to be much more exciting, but it was emotionally challenging to write," said Kelly in an exclusive on the announcement at Comic Book Resources. "I knew that Ken was the only person who could bring the book to life with the heart, comedy, and impact I'd hoped to convey, and he knocked it out of the park."

On the eve of his unwelcome retirement, Jim Sargent (aka "Sarge") a grizzled, old-school detective, catches a break on a murder case that's haunted him for decades. Unfortunately, Sarge must drag his anxiety-riddled adult son, Michael, along for the ride or risk losing the lead forever. Can this dysfunctional duo overcome their own hang-ups, blindspots, and secrets to catch a killer?

Niimura added: "It's taken us time—a LOT of time—for Joe and I to figure out the right project to work on together again, but here we are at last! Sarge is a very complicated and nuanced character, at the root of many of Joe's creations, from Deadpool to Barbara from I Kill Giants, and I can't think of a better home than Image Comics for him."

Immortal Sergeant #1 (Diamond Code NOV220027) will be available at comic book shops on Wednesday, January 18.

Immortal Sergeant #1 will also be available across many digital platforms, including Amazon Kindle, Apple Books, and Google Play.
ABOUT IMAGE COMICS
Image Comics is a comic book and graphic novel publisher founded in 1992 by a group of bestselling artists and has gone on to become the second largest comics publisher in the United States. The company currently has six individuals on the Board of Directors: Robert Kirkman, Erik Larsen, Todd McFarlane, Marc Silvestri, Jim Valentino, and Eric Stephenson. Image publishes comics and graphic novels in nearly every genre, style, and format imaginable. Its titles run the gamut of science fiction, fantasy, romance, horror, crime, humor, and are created by the top artists and writers working in the medium today. For more information, visit www.imagecomics.com.