Thor: Love and Thunder is hitting theaters around the world, and along with the God of Thunder himself and Jane Foster, the new Thor, there are plenty of other deities in the film, including some of the gods of Olympus, such as Zeus.
If you haven't seen Thor: Love and Thunder yet, we're about to get into some mild spoilers about one of the film's post-credits scenes.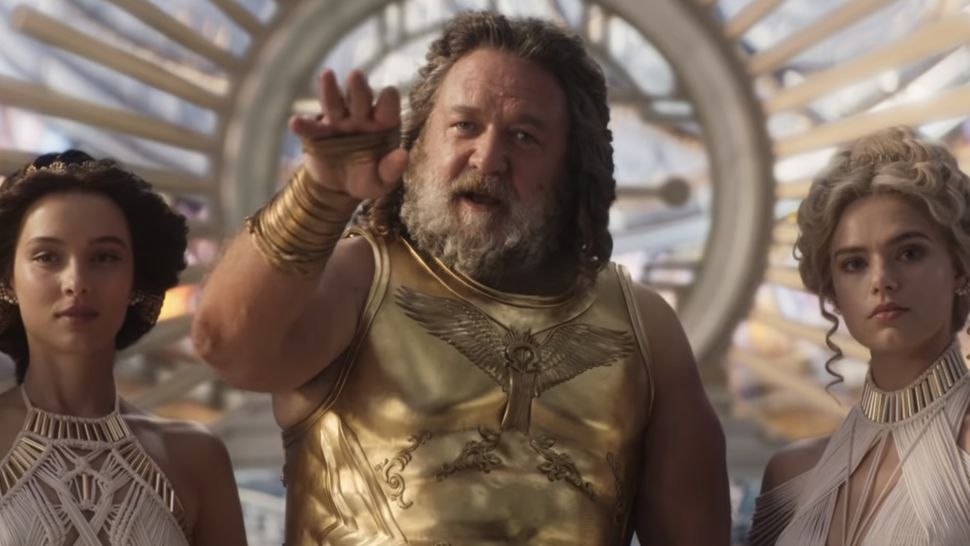 In the post-credits scene in question, Zeus laments the downfall of the gods in the eyes of mortals, stating that he believes superheroes have replaced the gods as beings of reverence on Earth.
Zeus turns to none other than his son Hercules, played in the scene by Brett Goldstein of Ted Lasso fame. Though he only gets a moment onscreen, much like recent post-credits characters Eros (who debuted in Eternals) and Clea (who debuted in Doctor Strange in the Multiverse of Madness), Hercules is a Marvel Comics character with a pedigree going back decades as one of the '60s Avengers, and as a hero in his own right.
With Hercules now in the MCU, and Wonder Man reportedly in development for his own streaming series, Marvel Studios has finally tapped all the classic '60s Avengers from the team's first era for adaptation on the screen.
But what's Hercules' actual deal in Marvel Comics? Is he an enemy of Thor, as teased by Love and Thunder, despite his decades with the Avengers? We'll break it all down right now…